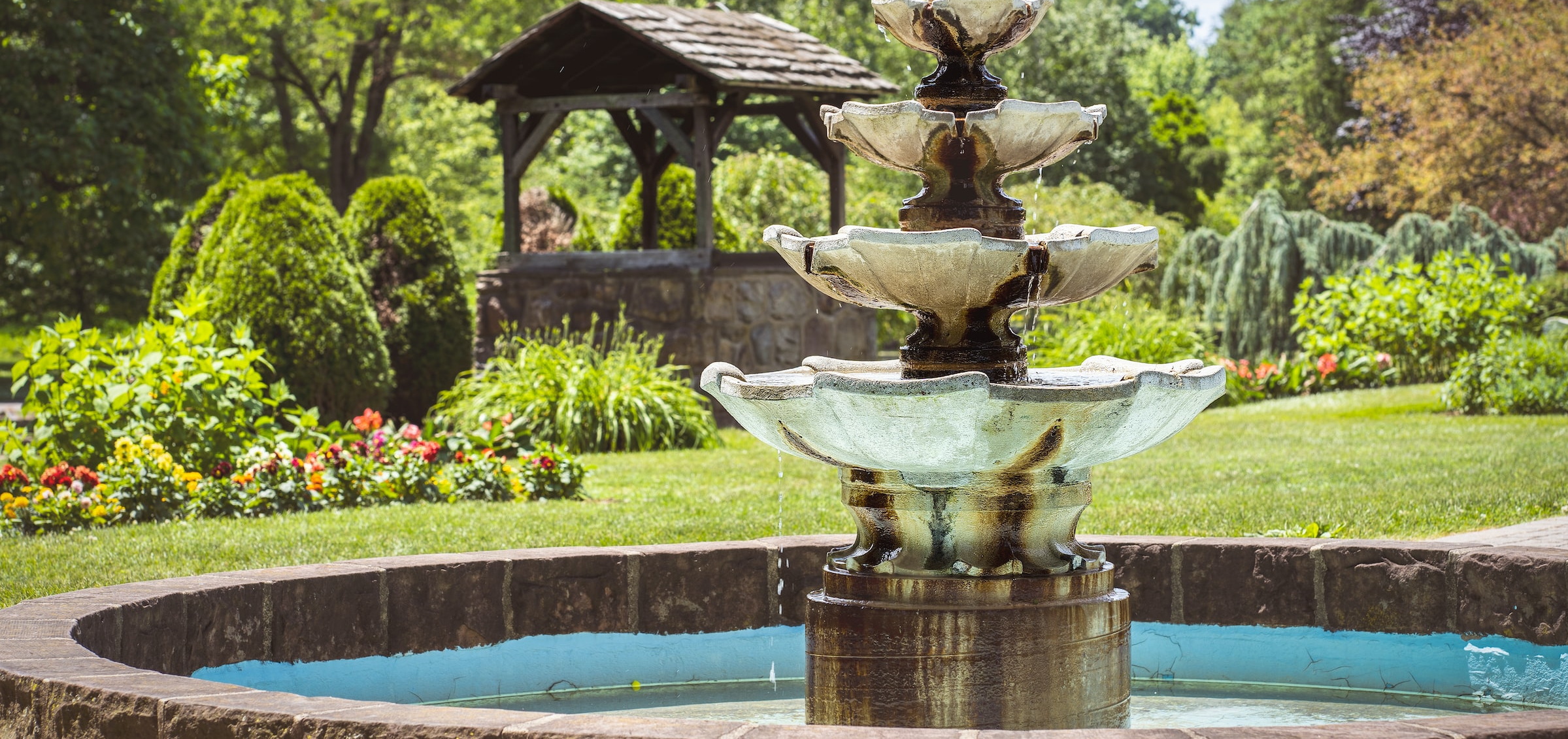 Allentown Area Homes For Sale and Recently Sold
Originally, the region where Allentown is situated was inhabited by the Lenape tribe, Native Americans. In order to settle a debt owed to Penn's late father, King Charles II granted William Penn land west of New Jersey. In 1681, William Penn named this land Sylvania (which means "woods" in Latin). However, Charles II later renamed it Pennsylvania in honor of Penn's late father. In 1762, William Allen, a former mayor of Philadelphia and businessman, purchased a 5,000 acre tract of land that now includes what is known as Allentown.
Allentown's Role in the American Revolutionary War
In 1774, even before being named Allentown, this area witnessed early resistance against British colonial rule through the formation of the Committee of Observations by local Patriots. Once the Declaration of Independence was signed, Patriot militias took control over this territory. During the American Revolution, it played a crucial role as a logistical and war material hub. Additionally, hospitals and prisons were established here to house captured Hessian mercenaries. As an act of protection during that time period in 1777,the Liberty Bell was relocated from Philadelphia to Allentown.
The Early Days
Following the conclusion of the American Revolution,were marked by significant growth for this region as it became an important center for commerce.
In 1818, the construction of the Lehigh Canal commenced and by 1829, it was successfully finished. This allowed for the transportation of anthracite coal mined in Mauch Chunk (Jim Thorpe) down the Lehigh River to Easton, where it met with the Delaware River. As a result, industrial centers along the east coast gained access to anthracite coal. It was officially named Allentown in 1838. However, by 1855, a railroad was constructed along the Lehigh River and surpassed river transportation. This laid the foundation for future industrialization.
During the American Civil War
In 1861, several militias from Allentown formed Company I of Pennsylvania's 1st Regiment in response to President Lincoln's call for 75,000 volunteers to defend Washington DC. In that same year, Governor Curtin appointed William H. Gausler of Allentown as a major in the e47th Pennsylvania Infantry Regiment. A portion of this regiment was recruited from Allentown itself. The valorous service of the 47th Regiment during the Shenandoah Valley Campaign earned them great recognition. To honor those who served in the American Civil War from Allentown and its surrounding area, a Soldiers and Sailors Monument was erected on 7th and Hamilton Streets in 1899.
The Era of Industrialization
With the completion of Lehigh Canal in 1829 and subsequent opening of the railroad in 1855, Allentown underwent a significant transformation from an agricultural region to an industrial hub.
During this time, Allentown experienced the growth of various industries such as saddle making, tanneries, sawmills, gunsmiths, flour mills, clock makers and printers. In the 1840s, the discovery of iron ore led to the establishment of a furnace by the Allentown Iron Core Company. This enabled the production of pig iron which is essential for steel manufacturing. Consequently, Allentown became a significant source of iron ore.
In 1850, Leh's shoe and ready to wear clothing store opened its doors and later became a major supplier of boots for the Union army during the Civil War. The war also prompted the establishment of other factories in Allentown. Notably in 1883, John D. Knouse initiated a large scale iron factory that produced internationally sold iron products.
Allentown was also known for its brick making industry until World War I when it transitioned to silk mills. By 1914, there were already 26 silk mills operating in Allentown.
Moving into the early 1900s marked an era where Allentown thrived as a prominent hub for silk manufacturing with approximately 85 operational silk mills by the 1940s. Additionally, Mack Trucks relocated from New York City to Allentown in 1905 and eventually established eight plants within the city.
Following World War II, Western Electric set up its facility on Union Boulevard in 1951 and achieved groundbreaking advancements in electronics with their development of the first transistor—an innovation that revolutionized the industry.
Allentown experienced a period of flourishing until the 1960s when people began moving from the city to the suburbs. As a result, commercial development shifted its focus to the suburbs, causing a decline in Allentown.
In the early 2000s, Allentown's economy started diversifying thanks to the State Legislature's establishment of the Neighborhood Improvement Zone. This initiative aimed to encourage development by providing tax incentives. Consequently, many old buildings were demolished, leading to a restructuring of the city center that included the creation of an event center (PPL Center), apartments, office buildings and a hotel. Additionally, in early 2023, development along the Lehigh River's waterfront commenced with the completion of the first building at 615 Waterfront Dr. The entire project will span 29 acres and occupy areas where factories once stood during the 1800s and 1900s. It will feature office spaces, apartments, retail stores, restaurants, bars and outdoor recreational areas.
When it comes to activities in Allentown, there are three noteworthy museums worth visiting. The Allentown Art Museum was established in 1934 and houses an impressive collection of over 19,000 artworks. The America on Wheels Museum focuses on transportation and automobiles. Lastly,the Lehigh Valley Heritage Museum showcases artifacts related to Lehigh's history including items from Lenape Indians as well as Pennsylvania German folk art that reflects Allentown's early industrial age. Moreover,it also offers access to a research library.
As previously mentioned, the PPL Center is home to the Phantoms, an ice hockey team competing in the American Hockey League. Additionally, the PPL Center hosts various other entertainment events. Coca Cola Park in Allentown serves as the home field for the Iron Pigs AA baseball team. In downtown Allentown, you can find a wide range of restaurants and bars to explore. Moreover, Allentown boasts an extensive park system for residents and visitors to enjoy.
Uncovering Allentown's Origins
Immerse yourself in the captivating history of Allentown. Initially inhabited by the Native American Lenape tribe, this city gained prominence during the American Revolutionary War. In 1681, King Charles II granted land west of New Jersey to William Penn as repayment for a debt. Later on, this land was acquired by William Allen—a prominent business magnate and former mayor of Philadelphia—who laid the foundation for what we now know as Allentown in 1762.
Exploring Allentown's Role in the American Revolutionary War
Delve into Allentown's pivotal contribution during the American Revolution. The town played a crucial role in logistics and military operations while even serving as a safe haven for housing the Liberty Bell in 1777. The Patriots early resistance against British rule left an indelible mark on this region's historical narrative.
Tracing Early Developments in Allentown
Following the conclusion of the American Revolution, Allentown blossomed into a thriving commercial center.
Particularly, the completion of the Lehigh Canal in 1829 and the introduction of the railroad in 1855 were significant milestones that marked the city's development. It was during this time that Allentown transformed from an agricultural community into a bustling industrial powerhouse, laying the foundation for future growth.
During the American Civil War, Allentown played a significant role as its militiamen joined Company I of Pennsylvania's 1st regiment. They fought with determination and bravery, which is commemorated by the Soldier and Sailors Monument standing proudly at 7th and Hamilton Streets. It serves as a testament to Allentown's contribution to this historic event.
Allentown's industrialization gained momentum with the discovery of iron ore in the 1840s. Numerous manufacturing centers sprang up across the city, garnering national recognition. Allentown became famous for its production of bricks, anthracite coal, silk fabrics, iron products and more. Notable establishments like John D. Knouse's iron factory and Leh's shoe store played a pivotal role in shaping Allentown's future during this period.
As we entered the twentieth century, Allentown continued to evolve as a hub for silk manufacturing and welcomed Mack Trucks from New York. Furthermore, Western Electric established its groundbreaking plant in the city during subsequent years.
However, in the middle of the 20th century, the city experienced a shift in its population as people started moving to the suburbs.
Reviving Allentown in the 21st Century
Allentown has witnessed a revival during the 21st century with efforts to diversify its economy. The city received legislative support to encourage new developments by offering tax incentives. This led to a complete transformation of the urban landscape. More recently, in 2023, an ambitious project called Waterfront was launched promising a vibrant blend of commercial and recreational spaces that pay homage to Allentown's rich industrial heritage.
Recreational Activities in Allentown
Modern day Allentown offers a wide range of cultural and recreational activities for its residents and visitors. There are notable museums such as the renowned Allentown Art Museum, America on Wheels Museum and Lehigh Valley Heritage Museum. The city is also home to various events held at the PPL Center. With an abundance of restaurants and bars as well as an extensive park system, there is always something exciting waiting to be explored in Allentown.