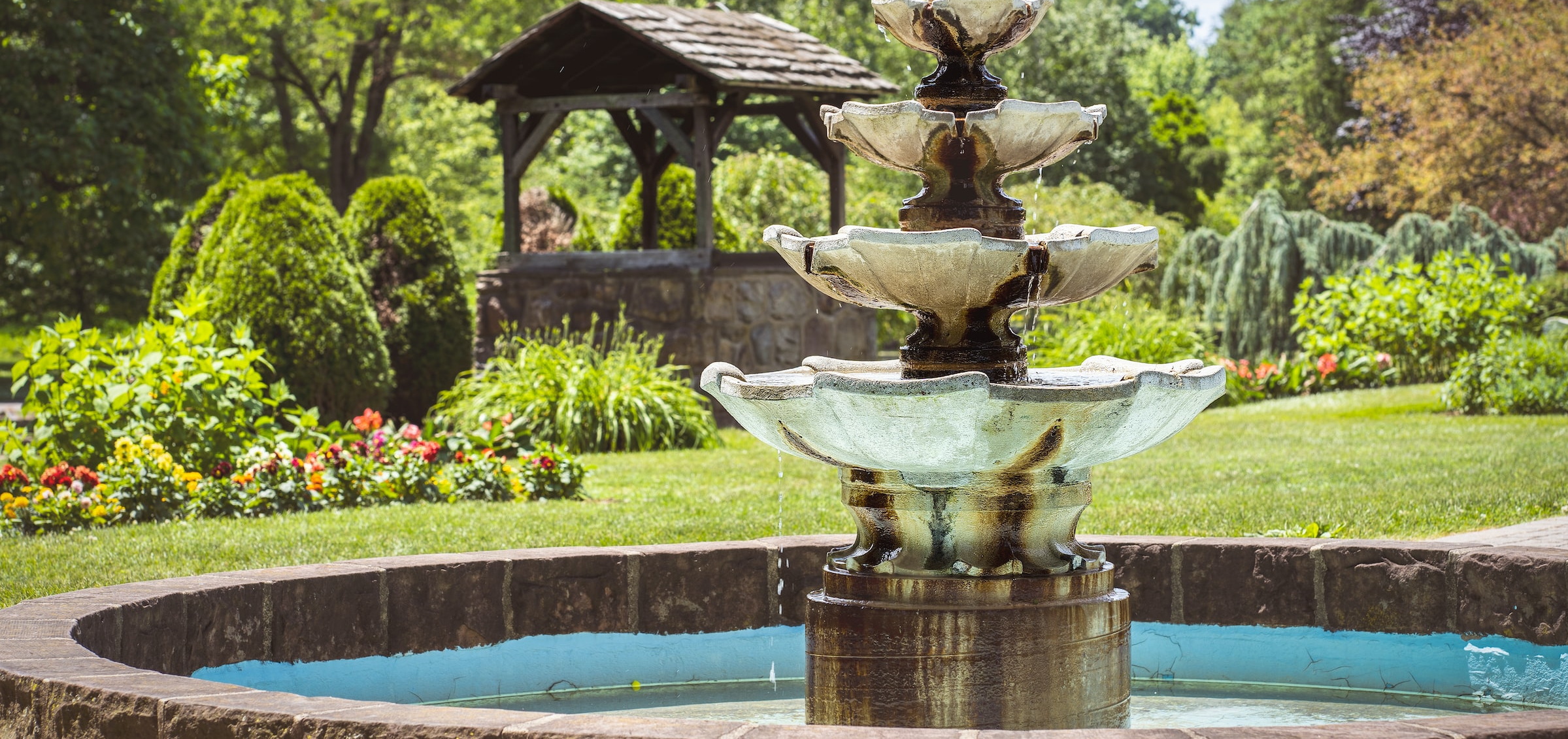 Discover Bethlehem
In 1741, the Moravian Church was granted a tract of land spanning 500 acres between the Lehigh River and the Monocacy Creek by William Allen. This land became the foundation for the settlement known as Bethlehem. The Moravians, driven by their belief in self sufficiency, established missions among Native American tribes in the area. Over time, Bethlehem flourished as they constructed numerous mills and industries, transitioning from hewn log structures to sturdy limestone and stone buildings. By the 1770s, Bethlehem's Colonial Industrial Quarter boasted the highest concentration of trades and handmade crafts in colonial America.
Today, many of these historic Moravian buildings still stand as testaments to their legacy. The Gemeinhaus, which houses the Moravian Museum of Bethlehem, stands as a remarkable example of a large log structure and is recognized as a National Historic Landmark. Another notable landmark is America's first municipal pump water system known as the 1762 Waterworks. Alongside these landmarks are other preserved buildings such as the Sun Inn built in 1758, the Single Brethren's House dating back to 1748 and the Widow's House established in 1768. Additionally, there are archaeological remnants of other structures that provide glimpses into Bethlehem's past.
During the American Revolution era, given their pacifist beliefs, it is noteworthy that instead of actively participating in armed conflict like others did fervently for independence, Moravians played a vital role by supporting and supplying resources to bolstering Patriot efforts. In fact, one example was how they transformed their Single Brethren House into a hospital for soldiers fighting on behalf of Continental Army.
Many of the deceased from the hospital were laid to rest along 1st Avenue in Downtown Bethlehem. In 1777, the Marquis de Lafayette recuperated in Bethlehem after the Battle of Brandywine. Notably, figures like Washington, Benjamin Franklin, John Adams, John Hancock, Samuel Adams and Alexander Hamilton paid visits to Bethlehem during the War.
Bethlehem in the 1800s witnessed significant changes as the Moravian Church began selling its land holdings. The farmland on the south side of the Lehigh River was divided into building lots, leading to an increase in factories. One notable industry that emerged was the Saucona Iron Company, which later became Bethlehem Steel. The growth further accelerated with the introduction of railroads by the mid 1800s. After completing construction on the Broad Street Bridge over Monocacy Creek in 1871, western Bethlehem experienced substantial development.
By 1917, Bethlehem incorporated various areas such as the original 500 acres and both southern and western sides into a single town. The rise of Bethlehem Steel played a pivotal role as it became not only a major employer but also a prominent manufacturer. In fact, it achieved a significant milestone by becoming the first producer of wide flanged structural steel in 1908. Additionally, during both World Wars, Bethlehem Steel emerged as one of America's largest shipbuilders with facilities scattered across different parts of the country.
However, starting from around the 1970s onwards, Bethlehem Steel began facing challenges such as losing market share to cheaper imported steel and smaller scale operations.
In the year 1982, Bethlehem Steel began shutting down several of its operations in order to reduce expenses. Eventually, the company ceased to exist and was dissolved in 2023.
If you happen to visit Bethlehem, there are several interesting things to do. The location where Bethlehem Steel once stood is now home to Steel Stacks, a venue that hosts various arts and entertainment events. Additionally, you'll find Wind Creek Casino situated on this site. Another noteworthy attraction is the National Museum of Industrial History. Moreover, Bethlehem takes pride in hosting Music Fest, which happens to be one of the country's largest music festivals. Exploring downtown Bethlehem is highly recommended as it boasts a delightful ambiance with its trendy shops and restaurants. Being known as the Christmas City, downtown Bethlehem goes all out when it comes to festive decorations during the Christmas season. Don't miss out on experiencing the charm of Hotel Bethlehem, recognized as the best historical hotel in the nation.